Bird & Blend Tea Co. Glasgow Shop
Whether you want to stock up your cupboard or just talk tea, come on in - our mixologists can't wait to see you again. And on your trip to the high street, why not pop in & visit your other favourite independent businesses too!
Our amazing Tea Mixologists can show you our famous wall of tea with 80+ loose leaf blends, with blends ranging from our award winning 
Sticky Chai
, 
Strawberry Lemonade
 right through to our 
Great British Cuppa
. Our Tea Mixologists can even knock up an iced tea or tea latte!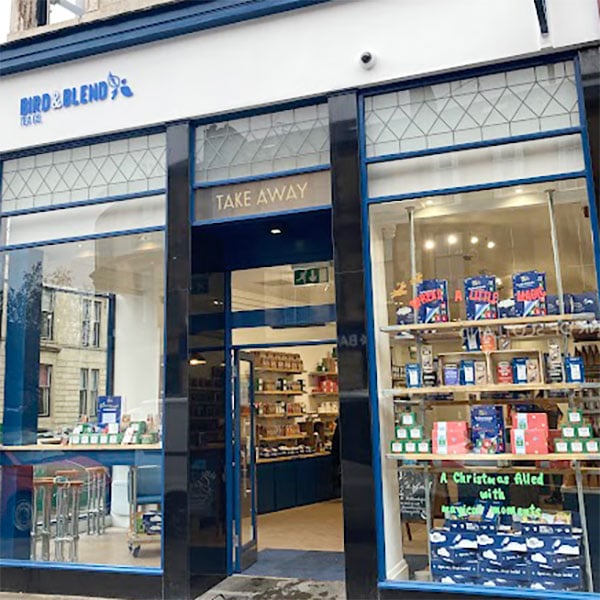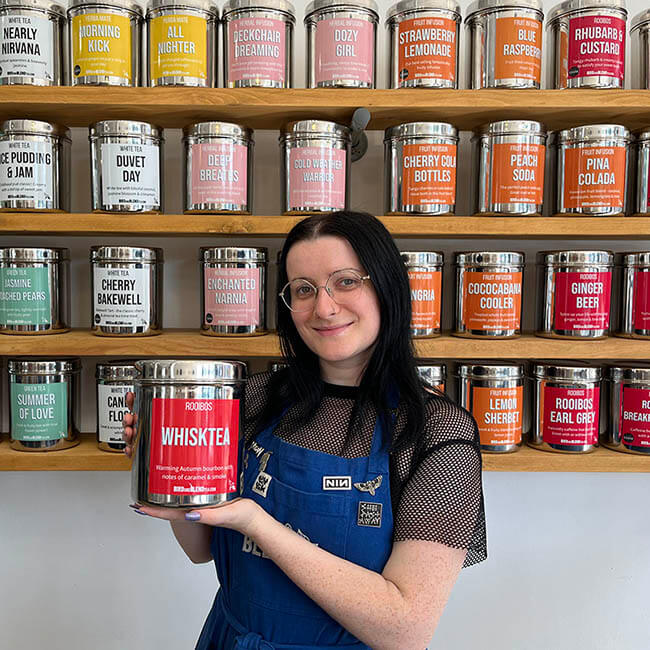 Sara & team can't wait to meet you...
Hi/Bonjour/Hola! I'm Sara (she/her) and I'm the manager of the Glasgow store. I've worked in the tea industry since 2020 so I've amassed quite the collection! My favourite B&B brew is Banana Matcha which I enjoy iced with oat milk 🍌 When I'm not in work, I am practicing my French & Spanish skills and trying to learn a new language (现在我学习中文), or cooking some vegan treats for myself! Team Glasgow and I can't wait to welcome you in store, see you soon 🏳️‍🌈🏳️‍⚧️🏴󠁧󠁢󠁳󠁣󠁴󠁿
Pop into our lovely store and say hello, we have a fabulous TEAm ready to talk tea all day long with you!
Here is what events are happening in our Glasgow store...
Introducing our 'signature' Glasgow loose leaf tea.
Did you know that a loose leaf tea flavour is created for each store and for our Glasgow store it is WhiskTEA. This brings together the unique flavours one of Scotland's largest cities. Enjoy Glasgow's smoked malty flavours with vanilla and burnt caramel either hot or cold! Want to explore our other unique store blends? Click here.
What our customers say about this loose leaf tea blend:
"Amazing flavour! A good mixture of the warm and sweet(er) notes and the more spicy/smoky notes. Lovely for an autumnal or cold winter day" - Marit T ⭐⭐⭐⭐⭐